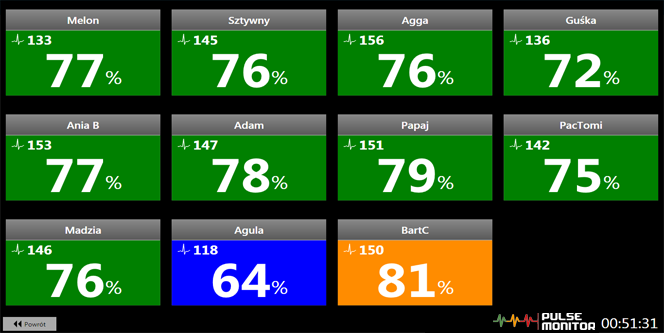 Real-time preview of parameters
The central point of the system is the Pulse Monitor application that has been run on computer with Windows operating system. The application presents data in real time on a computer monitor, LCD TV or through a projector.
Pulse Monitor allows continuous monitoring up to 42 course participants. Each of the heart rate monitors, put on the participant's chest emits a digital signal that is received by the application using a compatible antenna.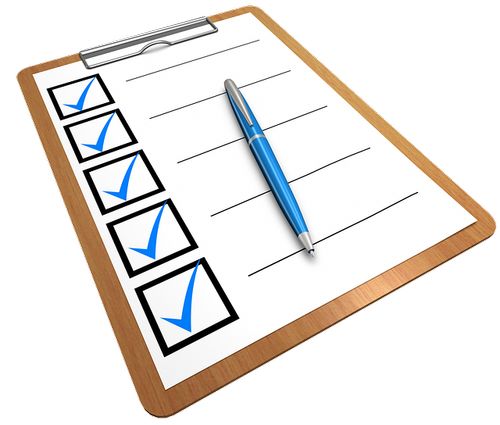 Reports
By using the Pulse Monitor trainers gain more perfect knowledge of the physical condition of their clients. They have a real insight into the performance of training participants without the necessity of basing on their feelings. Thanks to they can better plan their training and achieve faster progress.
After the training, each participant can see a summary of classes, including key data of their exercise (training time, average and maximum heart rate, calories burned).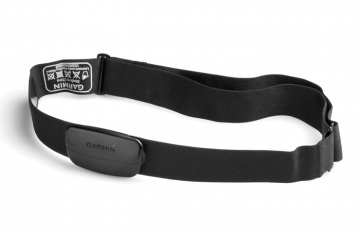 Training kit
The ANT+ signal receiver (antenna) with a USB connection and a belt with pulse sensors (heart rate monitors) for the participants are necessary for the functioning of the system.
A list of compatible devices can be found on this page: Compatible devices.